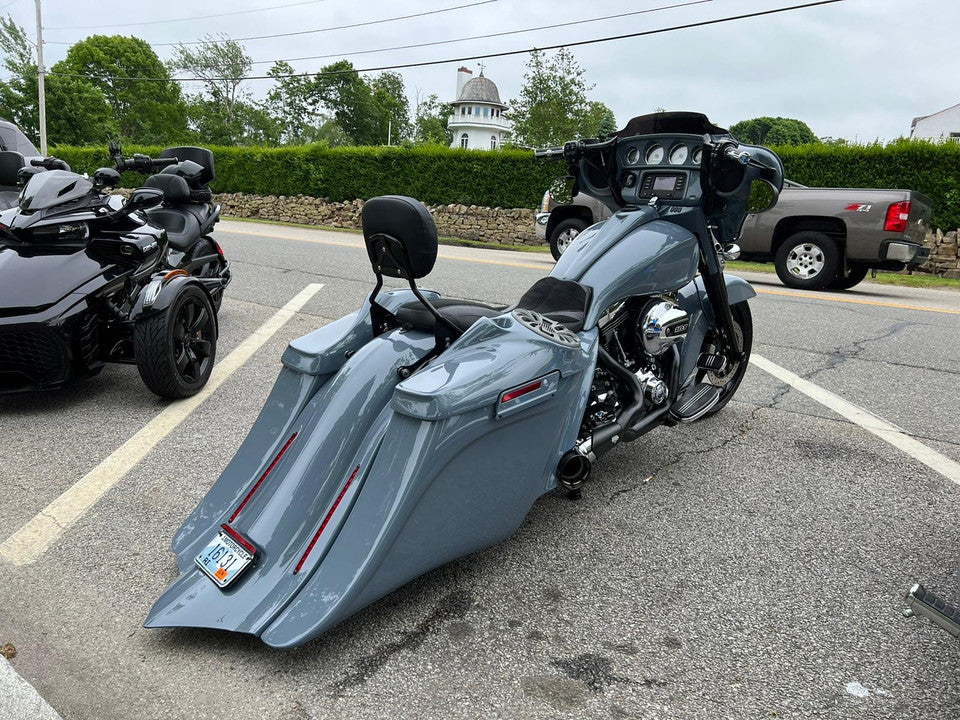 HOW OWNING A HARLEY WILL IMPACT YOUR LIFE
by: Jerome berrebi -
Owning an iconic piece of real American history is not just something that should be taken for granted, yet sadly, there are people out there that will purchase a Harley Davidson, without actually thinking of how it will impact their lives. To paraphrase an old saying "A Harley is for life, not just for Christmas". Ok, obviously owning a Harley isn't quite as important as raising a child or looking after an animal, but you get the idea. If you own a Harley and don't look after it, and expect to coast by on doing the absolute bare minimum, you will be in for a very rude awakening. To help you get an idea of exactly what owning a Harley will mean for you, and how it will impact your life, here's a look at a few things to consider.
It will cost you money – First and foremost, if you're thinking that owning a Harley will come cheap, again, you will be pretty disappointed as owning a Harley can be pretty costly. A lot of people decide to upgrade and modify their motorcycles, perhaps by fitting a 2 into 1 custom exhaust, which is where a lot of people find their money going. side dump exhaust Harley for bagger kits, fairings, and various other parts and accessories do not come cheap, especially if you go via the OEM route, so if you own a Harley, expect to pay a fair few bucks during your bike ownership, or alternatively, go the aftermarket route.
You will get a lot of looks – If you're the sort of person that does not like drawing attention to yourself, you may wish to give owning a Harley Davidson a miss. When you own a Harley, a lot of people will stop and stare as you ride by, not only because the bikes are so beautiful, but also because of the fact that Harleys are extremely loud, in a very good way. If you're riding through a built up area with the bike's exhaust roaring as you rev the throttle, people will stop and stare, and there may be some people that don't take kindly to the noise, so just bear that in mind.
You will have one heck of a great time – Finally, if you enjoy riding motorcycles, if you own a Harley, it will be one of the most enjoyable and rewarding experiences of your entire life. The bikes are extremely comfortable to ride, they are fuel efficient, they handle perfectly, they ride effortlessly, and they are, without question the best motorcycles to ride in the entire world.
If the above has swayed your decision to own a Harley, or perhaps to upgrade and modify your Harley, Gallop Motorcycles will give you what is needed to add the wow effect to your motorcycle.